Maximum Sales Power Mission Statement
We empower people to create the professional and personal results they would love having.
Maximum Sales Power Pledge
We are dedicated to providing mentorship, proper structure and support to companies, leaders and individuals to assist them in discovering the hidden strategies to real success. Our mission is to help others' understanding their core values and real purpose. The methods we utilize produce clear, "vision based" goals for our clients, leading to greater results.
Our clients enjoy quantum leaps in production, higher performance, satisfaction and ultimately, more success. This partnership allows access, to all who are interested, in becoming connected to higher potential. Our network of Maximum Sales Power Alumni are inspired to share and support each other in the achievement of their respective greatness.
Maximum Sales Power is where real success begins.
The Five Pillars:
1.We Believe in People – we know that each one of us is far more powerful, and contain more potential, than any circumstance, situation or condition.
2.We Believe in Support – The most successful people have a system of effective support that is built on trust, truth, accountability and direction.
3.We Believe in Continued Progress – Our effectiveness is only as good as our last result. Growth requires us to be open, to continue learning and changing in order to maintain and increase our results, with momentum.
4.We Believe in Structure – We believe that success requires structure. Structure helps us in our awareness, vision, organization, planning and navigation towards our goals.
5.We Believe in Laws that Govern Success – There are proven principles that have been studied, practiced and proven in history. These laws, when used properly, assist us in finding success, every time.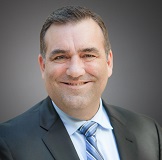 John Boggs
John Boggs has dedicated his life to the study, practice and teaching of self-leadership, business organization, management and executive success. Drawing on his background in Psychology and International Speech Communication from Portland State University, John has set national records as an award-winning business executive.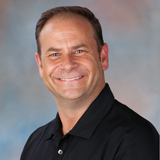 Chris Shryack
Chris Shryack has dedicated his life to studying, practicing and teaching sales success. He perfected his high-impact leadership skills by mentoring with some of the most influential teachers in the world. He discovered a vocation he truly loves and found success, but even better, he has created a life of "Full Spectrum Wealth."
Chris Shryack's Speaker Reel