If you haven't accomplished that dream, you're missing one important thing. There's a simple, proven formula for making larger and consistent sales year-round, but most salespeople don't even know about it.
And if you don't have this system in place, then no matter how good you are, you're definitely missing out on sales and success.
Is this formula what you need?
If you...
Experience highs and lows in your success, and want steady income year-round
Want to make more money, but you're losing sales and don't know why
Are unhappy with your line position, and want to be promoted and respected
Spend too much time on work, and can't relax or be there for your family
Feel like you're doing less than your best, and want to reach your full potential
"Am I serious about becoming a top performer, making a steady and lucrative income, having lots of free time to enjoy my new-found wealth and getting recognized as one of the best in my business?"
If the answer to that question is "yes", TimeShare Bootcamp is for you
How do I know this formula works?
Because I used it myself, and after joining the timeshare industry in 2008, I became the Rolex-winning salesman in 2009 and 2010. Not only does it work, it works FAST!
My business has continued to grow since then and when running a team of 33 high-powered salespeople for a local company. Many of my students are experiencing similar levels of success; here's what a couple of them have to say:
"I went through your course three years ago, and this month, I came just shy of breaking the all-time sales record in Las Vegas! It was not luck that produced that check."
Randy Simpson
Las Vegas
Worldmark by Wyndham
"What I got out of it really helped, not just in work, but also in my personal life."
Ricardo Hatch
Secrets Los Cabos
"Since we started the program I was top seller for May and June, and so far for July I have written $340,000! I am amazed by how focused and inspired I can be with your seminars! I thank God for your existence."
Flor Lopez
Fiesta Americana
Here's what you'll learn at TimeShare BootCamp:
The secrets of top performers
There is a specific set of actions that all top performers do consistently. Miss one of them, and your results plunge.
At TimeShare BootCamp, you'll take our performance evaluation, and see how you currently stack up in the key action-categories that all top performers use.
Once you've done this, you'll know exactly where you stand, what's working for you, and what needs adjustment, so you don't have to waste time testing random changes and shooting in the dark.
How to bounce back from failure and discouragement
If failure, fear and discouragement from your past are killing the confidence and energy you need to make more sales, it's time to get a fresh start.
At TimeShare BootCamp, I show you how to let go of your past, so you can and move forward with boldness and enthusiasm. Once you've gone through this part of the course, you'll consistently wake up feeling excited, refreshed, and ready to tackle the day!
This will improve not just your sales, but also your relationships, your health, and every other part of your life.
The difference between top performers and everyone else
Top performers don't just use different scripts, body language and techniques. The way they THINK is completely different, and it sets them up to enjoy more opportunities and earn more money NATURALLY, while others struggle for half the results.
I'll reveal how to develop this "entrepreneurial vision," so you can see, work and succeed in a brand new way and see your results soar.
How to Implement a Winning Plan
All successful businesses use a winning plan, but very few salespeople know the exact formula to effective planning. I'll show you precisely how to design and execute a plan and set you up for success in 2015
Ready to get started? Here are the details:
TimeShare BootCamp is a 6 week course of High Level Study of the Tools and Habits for Success in weekly 60 minute Laser Coaching sessions. You will have your own Study Material and access to other powerful information to complement your study.
This program is EASILY worth $1,200, and even at that price, it would quickly pay for itself. But that's not what you're going to pay. Not $1,200, not even $1,000!
Whichever method you choose, I want you to be able to take this step with complete confidence.
Contact us to receive news on limited time discounts for Pay in Full or Payment Plan.
I can't wait to see you in the BootCamp! If you have any questions, give us a call at (624) 147-5759, or email Karla at karla@maximumsalespower.com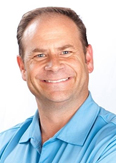 Chris Shryack
Co-Founder
Maximum Sales Power
A Division of The Life Mastery Institute
P.S. If you aren't enjoying the success you want as a timeshare salesperson, click here to see what pieces of the process you might be missing.
Will TimeShare BootCamp work for your specific situation?
Here are the people TimeShare BootCamp can help the most. Are you one of them?
Veteran Closers
You know the business inside and out, but you just aren't hitting the numbers like you used to. You're determined to get back on top of your game, and once again enjoy the success you deserve.
Rookies
You're new to the business, and you don't want to spend years slowly climbing the ladder. You want to be a shining success right from the beginning!
Top Liners
You are a high-performing liner, and you want to increase your current results and get a proven, step-by-step formula to become a top closer.
OPCs
You want to impress your company and earn a lucrative, consistent income by making an insane number of closes.