The Laws of Sales Success
This popular course is now available virtually!
Would You Like to Make
Twice the Money in Half the Time?
It's Possible with The Laws of Sales Success!
Re-invigorate Your Career
Get the Cash Flowing In... and Keep it Flowing
Achieve New Levels of Success
Make Selling Fun Again!
What is the Laws of Sales Success?
The Laws of Sales Success is a motivational, interactive 12-week on-line tele-course. Sign up and take it from the comfort of your own home!
This course will maximize your selling power. You'll boost your performance by understanding what you're doing that works, and what success strategies you can implement that you may have never tried before.

[important]This course starts Wednesday July 3rd, 2013 - don't delay![/important]
This Course is for You if You:
Want to become the best salesperson EVER in half the time
Want to make substantially more money than you've ever made
Want to put the passion back in your career
Would love more free time
Want to simply enjoy your life more
Want to raise the ceiling of success and dream bigger
Imagine waking up with the burning desire to succeed, and that desire coming naturally!
Together in this course we will work hard, play hard and help you discover the best YOU possible. This is accomplished in just 60 minutes per week for 12 weeks.
The Laws of Sales Success will not only help you find that passion, but it gives you a design for maintaining great performance and success.
Take action now by signing up and see how your life turns around. With this course, you will not only succeed, you will THRIVE!
Why Our Approach Is Different:
The Laws of Sales Success gives you a blueprint for achieving your goals, and reaching your dreams.
Most sales training courses just teach you the basics of how to close a deal, overcome objections, and make more money.
What we know is that all of that ONLY works if you study the real principles behind sales. And those principles aren't what you think!
I've been in the timeshare business for 20 years in Los Cabos. The Laws of Sales Success is well past due in my life! The course doesn't try to teach you all those sales techniques and closes we all know already. It goes way beyond that into 'how to identify failure, and more importantly, how to build success'... It's the most uplifting course I've ever attended. I see great things ahead for myself

~ William (Bill) Kreuzer
Did you know: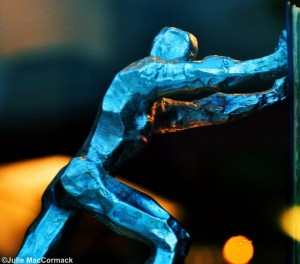 The power of laughter can help you make a sale
How you perceive your life plays a vital role in your cash flow
Your habits determine your success
You need a plan for investing your time, money and talent
The Law of Sales Success will show you all this AND SO MUCH MORE!
"Reach out. Share. Smile. Hug. Happiness is a perfume you cannot pour on others without getting a few drops on yourself." - Og Mandino
This course is based on the teachings of Og Mandino and his international best selling book, "The greatest Salesman in the world".
This book has been the premiere training manual for salespeople for decades. Discover the inspiration, motivation, and power these teachings can offer you!
This is an opportunity to truly flourish on both a personal AND professional level.
What You'll Discover in The Laws of Sales Success:
WEEK 1:
- Why you need a Purpose, Vision and Goal
- "The quality of your life is determined by the quality of the questions you ask." Discover/Learn how to create those high-quality questions
- What's the currency of the world?  Answer: Ideas.

WEEK 2:
- Today you begin a new life, a life you'll LOVE
- Take action and the feeling will follow
- How to create new habits
WEEK 3:
- An attitude of gratitude changes everything
- Choosing to respond, not to react
- It's only bad if you think it's bad! (Really.)

WEEK 4:
- Persist until you succeed. Period.
- Be brave, test your limits
- Why little things matter
WEEK 5:
-You are nature's greatest miracle
-BE – DO – HAVE, it's that easy!
-Maximize your potential and get happy.
WEEK 6:
-Bury the past, live for today
-Your time is priceless
-What are your core values, and why do they matter?
WEEK 7:
-How to master your emotions
-Emotions come from LOVE or FEAR
-What's at the heart of your decisions
WEEK 8:
-Laugh and the world laughs with you
-The power of laughing at yourself
-Not a just a platitude! "This too shall pass.
WEEK 9:
-You will multiply your value 100 fold
-The law of circulation and how it affects your bank balance
-Invest your MONEY, TIME and TALENT
WEEK 10:
-Act now! Take action, keep learning, build experience
-Taking action means taking a leap of faith
-Why procrastination kills dreams
WEEK 11:
-How to look for guidance within
-You have all the answers you need
-Trusting yourself
WEEK 12:
An inspirational summary, and action steps to integrate all you've learned

Here's How it Works:
You'll receive a live group coaching call every week where John Boggs will answer your burning questions etc.
Each week you'll be emailed a password to this week's course page where the lesson will be unlocked for you.
The course includes 12 Weeks of:
60 minutes of Live weekly Training including Q&A – Tele-course $1000
The Laws of Sales Success Custom workbook – .pdf version $275
Weekly audio coaching files related to the workbook $275
Weekly audio files related to the scrolls $139
Your copy of "The Greatest Salesman in the World" in Kindle or iBook version $10
Don't Miss Out!
If you don't take action, research shows your life won't change. That means you will keep getting the same results you are getting now.
So ask yourself, are you happy with those results?
Or perhaps there's some room for improvement... To really make your whole life better, and more enjoyable!
Remember, this isn't a purchase, this is an investment in your performance.
You'll see the results as you start making twice as much money, with half the effort. That means a LOT more freedom than what you have right now.
Yes! It's possible! We'll show you how.
Ready to take your life to the next level? Take action now!
COURSE REGULAR PRICE $1,699
Your investment only $599! (You save $1,100!)
What Others are saying:
I have been in the sales industry well over 14 years in Cabo, and work for a few different companies, on different degrees all of them offer you training, and everyone has very different styles of "sales". This is the first time I've been involved in something that was designed to building a foundation for my success.

This class works with the subconscious mind. Not with the customer's subconscious mind but with the one self mind. This is where the power remains, in the inner mind, with the habits we form.... and this training also is teaching us who we really are,
and why we are where we are. We are learning how to get to where we really want to go, not only in the professional field, but this is a training of lifestyle...

Sincerely,
Georgina Zerecero
Gripping, fun, and so useful! The Laws of Sales Success really has tools that work. And John Boggs seems born to inspire and teach.

I recommend if you want more sales and a fuller life, do this outstanding course!

John S Buckley
Sales director
The Villa Group
Los Cabos, Mx
"Life begins at the end of your comfort zone... It does!!! and this workshop is a beautiful tool to shake you and to discovery what in reality life has ready for you!
Personally, I used to work hard for others and at the end for myself. Now, Im working hard on myself and the others are even better!"

~ Karla Colin