Imagine this scenario: A person has been in a leadership position for a number of years. The workweek has become predictable, but not in a good way.  The sales team has lost its drive. They don't listen in meetings. Even worse, they aren't asking for guidance.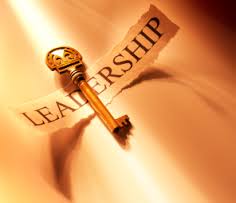 The problem? The lack of energy in the team can be traced directly to the leader. It's not as if the leader is bad at their job, or intentionally dragging the team down. This is simply a negative reflection of "leading by example." Fortunately, there are plenty of positive ways to lead by example that will inspire and motivate your team. Here is a short list of attributes that are at the top of my list:
Integrity - Also a core value of life, being ethical proves that you don't need dirty deeds in order to succeed!
Presence - A great leader doesn't hide in their office. Make a point to speak with your team, offer assistance, get involved.
Driven - Setting goals and expecting them to be achieved is not inspiring. Prove to your team that you're ready to roll up your sleeves and do whatever it takes.
Positive - As I've said before, don't let them see you sweat. When things aren't going as planned, keep a positive attitude. Negativity won't help solve any problems.
Straight-Talk - When you round-up your team for a meeting, don't focus on the fluff. Talk about the issues. Find out where the weak points are and how you can work together to fix them.
Whether you know it or not, your actions have a direct influence on your team. Embracing these attributes will ensure that influence is a positive one.
Here's to your success
Chris