In sales, one of the top qualities a closer needs is the ability to dictate the conversation. Talking nonstop is equally ineffective. The key to an effective constructive back and forth conversation is in the questions a salesperson asks.
Well thought-out inquiries get the client thinking while spelling out their needs so you can address them. Unfortunately, there is no secret recipe to asking the perfect questions, but there is a process to getting to the heart of the matter. Here's how to ask questions that get responses:
The first key to asking questions is not to lead off asking questions! Start the conversation by demonstrating your expertise on the industry and your client's company. This will show them you aren't in the business of cold calling until you find a pulse at the other end!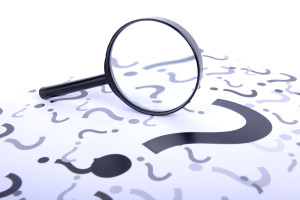 Now that you've got their attention, make them think. Asking simple yes and no questions isn't engaging. Instead, ask poignant leading questions that require thought on their end. Ask about their goals, and if they are on track to achieve those goals, and how their company is performing compared to last year.
Now you've got them talking, and more importantly, explaining their needs. This is the time to ask questions that addresses their needs. This is not the time to pontificate on the stats and qualities of your company and services. Ask questions that allow them to explain what they need in order to hit goals and become more streamlined. Then you can respond with solutions.
Following this simple methodology will put your clients at ease and help you solve their problems. Even better, you can close the conversation by asking when they'd like to speak again! 
Chris