Countless hours are spent ensuring optimum productivity, keeping customers happy, and meeting demands. I also don't need to reiterate that your team is fundamental to ensuring success. But having an unwavering belief in your team is something we should all be reminded of from time to time.
Think about it: If you worked for someone who was only interested in results, and not you, it's likely your motivation wouldn't be very high. With this in mind, here are four tips to inspire and connect with your team.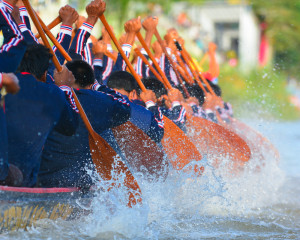 First, be a coach! Think about how high school, college and professional coaches talk to their players. They have unwavering belief in their team. Even after a loss, they stand strong and proud. 
Next, have faith. You carefully considered numerous candidates to build your team. Now you must trust your decisions and allow them to make you proud! If you show doubt, it's likely people will hesitate instead of making important decisions.
Don't forget to be appreciative! Don't hold back when people achieve success. Be sure to recognize all the effort and time that went into accomplishing goals.
Finally, don't be a stranger! Using email or texts to carry out the above-mentioned points is not effective. Instead, connect with your team on a personal level. This can be done in or out of the office, on company time, or at a social event.
Remember, the time you invest in your team has a direct correlation to its success!
Now go out there and lead your team to victory!
Chris