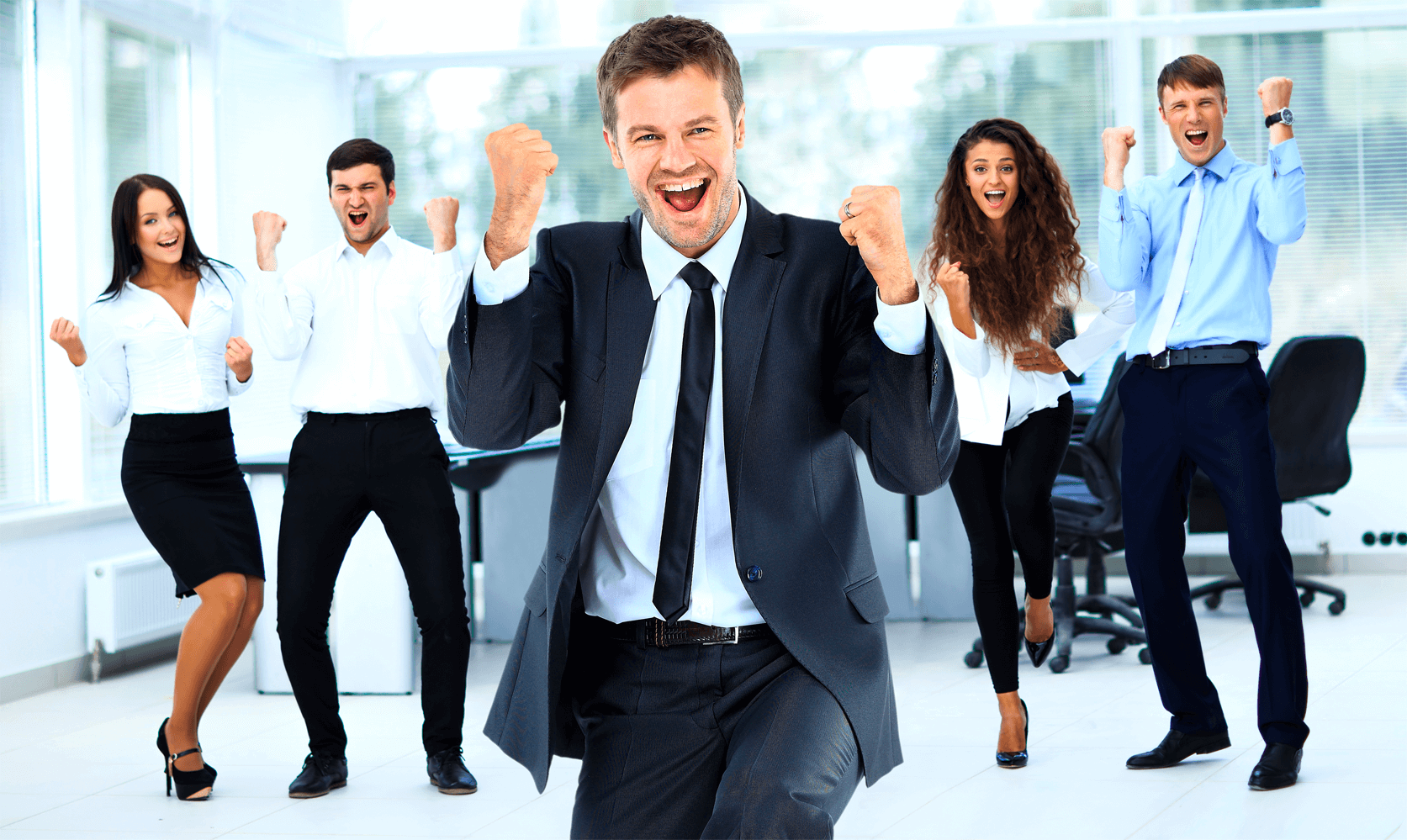 Ignite Your Team's Ability to Produce Extraordinary Results
A FREE 3-hour Vision Workshop with Maximum Sales Power that will inspire
your employees to DREAM BIG both personally and professionally...
leading to increased employee engagement, productivity,
customer satisfaction, sales and higher levels of profit

Smart entrepreneurs agree that building a highly motivated, great team, is the "secret sauce" to achieving business success.
Consider these statistics:
Highly engaged employees are 2.5x more likely to work a longer day than disengaged employees
Highly engaged employees are 3x more likely to go above and beyond what's expected of them in their job than disengaged employees
Highly engaged employees take an average 2.69 sick days a year, compared to the 6.19 sick days taken by disengaged employees
However, a recent Gallup poll reveals that 70% of employees report feeling "disengaged" -- they don't feel actively involved in, enthusiastic about or committed to, their work and workplace.
Another recent survey, this time by consulting firm Deloitte, shows that 44% of Millennials want to leave their current employer within the next two years.
If your employees aren't fully invested in your business goals or fully engaged in their jobs, what is this costing you? And how much time and money are you losing due to employee turnover?
In this turbulent, job-hopping economy, it can be tough to motivate your employees, and attract and hold on to top talent — but some companies have cracked the code.
Why some companies are able to inspire engagement,
attract top talent and achieve record growth...
while so many others aren't
Companies such as Facebook, Google, Zappos and Amazon are recognized for their innovation and growth, and consistently rank at the top of the "Best Places to Work" list.
At these companies, employees regularly report feeling FULLY ENGAGED in their jobs. They drive business goals with gusto, are incredibly loyal to their team and rarely consider outside opportunities.
When it comes time to hire, these companies easily attract top-performing innovators who desire to build a long-lasting career with one company, and who have the passion and skills to elevate the entire team and produce extraordinary results.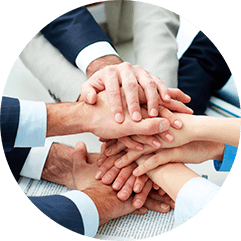 How are these companies able to engage their employees, attract "A-players" and achieve record growth… while so many other companies struggle?
It's not because they pay their employees so much more, or because their benefit packages are so much better - it's because these companies understand that life is not compartmentalized, and that by encouraging their employees to thrive personally, they will also thrive professionally.
And the truth is, it doesn't matter whether you have 300 employees or just 10 -- you absolutely CAN create this same kind of company culture, and the business results it inspires, in your company.
Imagine having a team of fully engaged, hard working
employees who LOVE coming to work each day...
because they are living their dream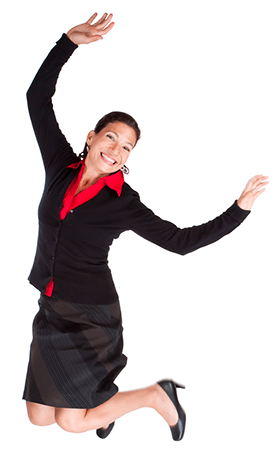 Imagine that your employees don't just arrive to work on time, they arrive EARLY, eager to get started each day.
They bring their "A-game" — because they're happier, healthier, more energized and motivated to do their best.
They keep your company's goals at the forefront of their mind and take FULL OWNERSHIP of their areas of accountability. They work longer and harder, think more holistically, make decisions more confidently and proactively find creative solutions to problems that may not even exist yet.
They are focused on INTEGRITY and GROWTH, and constantly seek to improve their skillset to bring even more value to your business.
They live in a state of GRATITUDE. They love working for you, and rave about your company to others. They consider the people they work with to be their "second family," and they look forward to a long and happy career with you.
When it's time to hire for a new position, you find it EASY to attract top talent, because good word about your incredible company culture has spread.
Thanks to the dedication of your employees, you regularly reach and exceed your business goals far more quickly than anticipated... and other business owners often ask you how you're able to inspire such outstanding loyalty, accountability and drive in your team.
This isn't a pipe dream limited to billion-dollar global tech giants — ANY business, large or small, can absolutely create the kind of company culture and workplace environment that produces these results and gets them a top spot on the "Best Places to Work" list.
All you need to do is follow this simple truth:
Show that you care about the well-being of your employees,
and you WILL catapult your business results
Richard Branson, billionaire CEO of Virgin, has said: "Clients do not come first. Employees come first. If you take care of your employees, they will take care of the clients."
To put it simply, employees value companies that value them.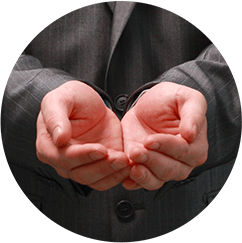 When you demonstrate to your employees that you truly care about their personal well-being, they reciprocate this goodwill back to you and your business TENFOLD.
One of the most effective ways to demonstrate that you care for and value your employees is to support them in creating a clear vision of what they would love their life to look like – and to then encourage them to align their personal goals with your company goals.
This is where Maximum Sales Power can help.
Unlock your team's full potential – by empowering them
to generate more positive results in their life and work
At Maximum Sales Power, we have made it our mission to help businesses, leaders and individual employees create extraordinary results.
At a date and time that you select, Maximum Sales Power, will come to your workplace and conduct a powerful 3-hour FREE Vision Workshop designed to help your employees thrive, both personally and professionally.
Originally developed by bestselling author and internationally acclaimed transformational leader, Mary Morrissey, the Vision Workshop has already transformed the lives of tens of thousands of people from all around the world and from all walks of life.
At Maximum Sales Power, we have customized the Vision Workshop to serve the business environment.
The businesses we deliver this workshop to report experiencing increased employee engagement, productivity, customer satisfaction, sales and higher levels of profit - and we would like to help you generate the same results.
And best of all, this powerful three-hour workshop is completely free!
Contact us to get more information NOW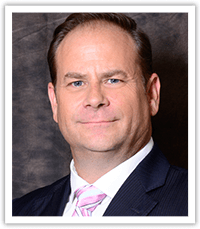 MEET YOUR MASTER TRAINER
Chris Shryack has dedicated the last 20 years of his life to studying, practicing and teaching sales success.
A highly sought after master trainer and speaker, Chris has earned multiple Sales Person of the Year awards and an Executive Leader of the Year award.
As co-founder of Maximum Sales Power, he has led transformational workshops to hundreds of organizations and thousands of individuals — helping businesses transform their company culture and individuals build their dreams, accelerate their results, and create richer, more fulfilling lives.
Chris has worked with some of the most influential teachers in the world, including Mary Morrissey, Jack Canfield, Bob Proctor, Tony Robbins and Les Brown.
Here's what your employees will learn during this
powerful FREE Vision Workshop:
How to create a clear vision for what you would love in each of the four domains of life: health and well-being, relationships with others, career and financial freedom — experiencing satisfaction in all four of these areas is the key to attaining "full spectrum wealth"
A simple but powerful "5-point test" for determining if your goals and dreams are actually worthy of your time, attention and energy BEFORE you invest your precious resources pursuing them
How asking "higher-quality" questions produces higher-quality answers that can help you move through frustration, challenges and even conflicts, and accomplish more in less time
Increased confidence that you HAVE the power to create whatever it is that you desire, at home or at work — free from the constraints of the past, or whatever circumstances, challenges or situations that you may find yourself in
The difference between approach goals vs. avoidance goals, and why it's incredibly important to create the former instead of the latter when creating any personal or professional goals
The secrets to listening EFFECTIVELY — what to do to ensure that anyone you have a conversation with walks away feeling respected, heard and understood, and not interrupted, corrected or minimized in any way
Plus much more!
By the end of the workshop, your employees will feel empowered to create whatever it is that they desire, no matter what challenging circumstance they may find themselves in, and genuinely excited about their future — both personally and with your company.
Here's what business owners have to say about
Maximum Sales Power and the Vision Workshop:
It was a great experience that really forced me to look deep into myself and ask myself what do I really want and where do I see myself in a few years from now. Since I've written my goals down, from this experience, things have really started to change for me immediately in all aspects of life.
Frequently Asked Questions
By now you should have a fairly good idea of how your company will benefit from inviting Maximum Sales Power to deliver the 3-hour Vision Workshop to your employees.
However, you may still have a few questions. Here are the most frequently asked questions we receive from business owners or managers who are interested in hosting this powerful workshop.
"How much will this cost?"
The three-hour Vision Workshop is complimentary – no strings attached. Maximum Sales Power will come to your location and conduct the workshop at zero cost to you. This is our way of spreading this message to the business community and ensuring that local companies thrive.
"What's in it for Maximum Sales Power?"
Our primary goal is to help your employees lead more vision-driven lives – and help you create a workplace culture that allows your team, and your company, to achieve higher levels of success.
This said, some attendees will find that they wish to go deeper into the teaching and learn practical strategies on how to turn their professional and personal visions and goals into reality. At the end of the workshop, We will spend a few minutes telling them about our coaching courses and programs which will help them do just that.
We teach and coach proven, reliable and repeatable systems of transformation that tens of thousands of people from all over the world have already used to make their personal and professional dreams a reality.
Our programs start at $495. We have online programs your employees can take during their spare time. Most weekly modules take less than an hour to complete.
"What if our employees realize that their dream is to leave us?"
Infrequently, an employee may realize that his or her dream is to pursue another form of employment. This is rare, but if and when it does happen, it's actually to your benefit.
After all, why would you want to continue pouring your resources into an employee who doesn't LOVE working for you and isn't 100% invested in your company's success?
Having an employee who collects a paycheck but is disengaged is far more expensive to your business than pursuing a new hire. Their production will be middle-of-the-road at best, and they often have a way of lowering the overall morale of your team, which of course depresses your business results.
By encouraging your employees to pursue their dreams – where ever those dreams may take them – you make room for even better employees to join your team. And, because of the phenomenal company culture you will have created, they will be motivated to give you their very best.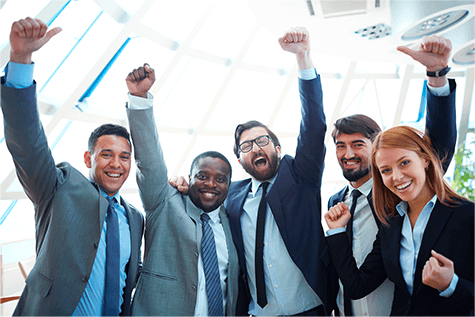 If your employees aren't fully engaged in their personal and professional lives, what is this costing you?
Remember these statistics?
Highly engaged employees are 2.5x more likely to work a longer day than disengaged employees
Highly engaged employees are 3x more likely to go above and beyond what's expected of them in their job than disengaged employees
Highly engaged employees take an average 2.69 sick days a year, compared to the 6.19 sick days taken by disengaged employees
When you demonstrate to your employees that you truly care about their happiness and well-being, and you empower them to dream big, both personally and professionally – you will skyrocket the level of engagement across your entire team.
Highly engaged employees lead to:
Higher service, quality and productivity, which leads to…
Higher customer satisfaction, which leads to…
Increased sales (repeat business and referrals), which leads to…
Higher levels of profit for your business.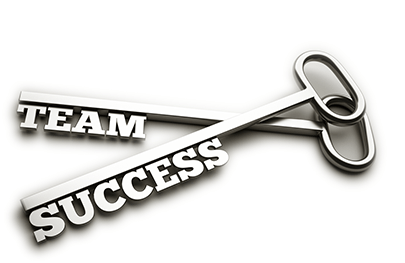 If you're ready to increase employee happiness and engagement, transform your company culture and accelerate your business results faster and more easily than you ever imagined possible - and at NO COST - book your FREE 3-hour Vision Workshop now.
To book your free 3-hour workshop, contact at: Info@maximumsalespower.com or call 1-800-914-6958