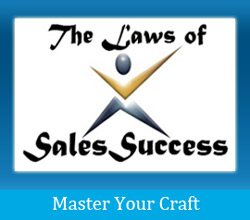 The sales industry is fabulous, because your results are directly related to your effort. We help you learn how to work smart, not hard.
To Register Now...
Simply fill out the registration form!
Would you like to make twice the money in half the time?
The Laws of Sales Success is an interactive seminar lasting 12 weeks. The Laws of Sales Success is an interactive workshop. 90 minutes per week for 12 weeks. The strategy is to teach, practice and implement lasting changes and principles. This course is offered by Maximum Sale Power. The course is designed to help salespeople really analyze what they do that works, and what they are doing that can be improved. This is an introspective course, that looks at every area of your sales performance. This course helps salespeople find a new levels of passion and excitement in their careers and lives.
How We Approach Sales Training
The Laws of Sales Success creates a successful plan for achieving your goals, and reaching your dreams. The course is based on Og Mandino's book, "The Greatest Salesman in the World" We break down this material, teaching the secrets behind the words, and show you how to harness this information. Powerful changes in your life are right around the corner with The Laws of Sales Success.
What You Will Take Away From MSP Training
You'll learn proven, but easy ways to make twice the money you are making now, have more happiness in your life, and greater enjoyment of your free time. We work hard, play hard and help you discover the best YOU possible. This is accomplished 90 minutes at a time per week for 12 weeks. This plan is going to change your LIFE! Imagine waking up with the burning desire to succeed, and that desire coming naturally! The Laws of Sales Success will not only help you find that passion, but it gives you a design for maintaining great performance and success. Action is the first step, so sign up for the earliest available class.
What Other Successful Salespeople Have Experienced with The Laws of Sales Success
I've been in the timeshare business for 20 years in Los Cabos. The Laws of Sales Success is well past due in my life! The course doesn't try to teach you all those sales techniques and closes we all know already. It goes way beyond that into "how to identify failure, and more importantly, how to build success".

It takes you into your subconscious on how to change bad habits to good habits. All of us going through the process are finding "hidden selves" that we never could find. It's the most uplifting course I've ever attended. I see great things ahead for myself.

~ William (Bill) Kreuzer
I have been in the sales industry well over 14 years in Cabo, and work for a few different companies, on different degrees all of them offer you training, and everyone has very different styles of "sales". This is the first time I've been involved in something that was designed to building a foundation for my success.

This class works with the subconscious mind. Not with the customer's subconscious mind but with the one self mind. This is where the power remains, in the inner mind, with the habits we form.... and this training also is teaching us who we really are,
and why we are where we are. We are learning how to get to where we really want to go, not only in the professional field, but this is a training of lifestyle...

Sincerely,
Georgina Zerecero
Gripping, fun, and so useful!

The Laws of Sales Success really has tools that work. And John Boggs seems born to inspire and teach.
I recommend if you want more sales and a fuller life, do this outstanding course!

John S Buckley
Sales director
Hacienda Encantada
Los cabos, Mx
"Life begins at the end of your comfort zone... It does!!! and this workshop is a beautiful tool to shake you and to discovery what in reality life has ready for you!
Personally, I used to work hard for others and at the end for myself. Now, Im working hard on myself and the others are even better!"

~ Karla Colin
To Register Now...
Simply fill out the registration form!