Does the spirit of the season extend to your team? They are, in many respects, your family too!
Even though the holidays and New Year's Day are only a few days away, it's not too late to show your leadership through gratitude. A little holiday cheer will be remembered long after the presents have been unwrapped.
First, it's important to be sincere. Don't confuse a small trinket with a heart-felt statement of gratitude. Make sure everyone knows how much you appreciate them.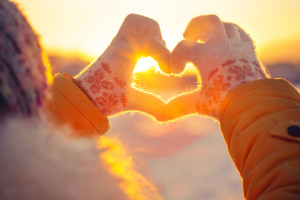 Next, gifts are always appreciated, but do your best to make it meaningful. If someone on your team has had a stressful quarter, consider a small gift; maybe a certificate for a massage or spa treatment. Gas cards or an oil change voucher would come in handy to those who have a longer commute. Again, don't break the bank, but remember it's the thought that counts!
Finally, be thankful. It's likely you have made a positive impact on those you lead, and they may choose to express their gratitude as well. Whether it's a gift, card, or handshake, remain humble and gracious.
The best part is, kindness and appreciation do not have to be limited to late December!
Spread some extra holiday cheer throughout the coming year!
Chris