One of the best things about ringing in the New Year is the idea of drawing a line in the sand and making a fresh start.
...To move in a new direction, take different action and create forward momentum.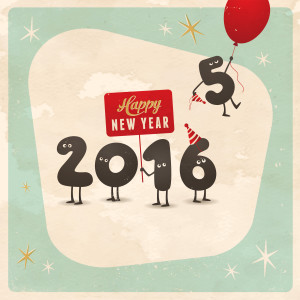 ...To let go of both the challenges and victories of 2015 and charge forward with a clean slate.
As you celebrate and welcome in the New Year, here are 2 simple, yet profound questions to consider...
What would you love more of in 2016?
What would you love less of in 2016?
I'd love to hear your answers. Send me a quick email to tell me what YOU'D love more or less of in 2016! I'll be sure to focus my emails on topics of interest!
Make 2016 Your Best Year Yet!  Happy New Year!