A new year equals a new you, right? With people making resolutions and proclaiming 2016 as the year things are really going to change, it's easy to feel inspired. Unfortunately, hope and optimism alone cannot guarantee a great new year. Like I've mentioned before, planning requires action to produce results.
Reflecting on my years of coaching teams and leaders, several things come to mind that are especially poignant during this time of year. See if you can incorporate all of them into your new routine for 2016.
Fine tune your goals. Take a moment to review the goals you've set for 2016. Consider them a work in progress. Refine them to get more specific and ultimately, to reach higher than you have before. Keep them handy... you may decide to change them again down the road.
Write your goals down. Are you unable to complete my first task because you haven't committed your goals to paper?  Ideas that are knocking around in your head are not clear. Write them down! Once you've completed this task, wait a few days and then revise.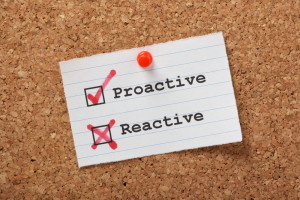 Be proactive with your time. Sleeping until the last moment and getting to the office with seconds to spare does not leave any breathing room! Discover where you can take more time for yourself and your objectives. Incorporate this newly found time into your weekly routine.
Seek support. Chances are, you know someone who can help you hone ideas and create a gameplan. Invite this person to coffee and pick their brain. Often times conversations like these are beneficial for both parties, as the person you're speaking with may see things from a different perspective.
Get in touch. Still need a little nudge in the right direction? I'm always available to help. Email me for personalized support.
Get moving on your goals and make 2016 a successful path to an even better 2017!